Copy a Project
From Shoot Em Up Kit
To make a copy of an existing project, select Copy Project on the Create New Project Menu. The Copy Project window will be displayed: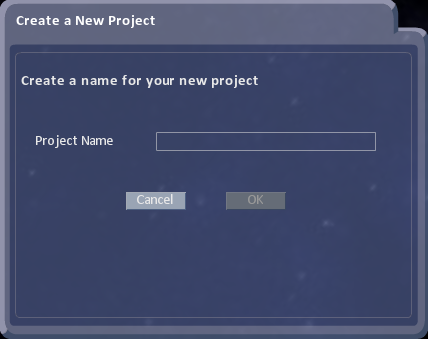 Enter a name for the copy and click OK. A browser window will open. Select the .skp file for the project you want to copy and click OK.

The Project Menu for the new copy will open ready for editing.