Input Definition
From Shoot Em Up Kit
The Input Definition is used to map controls to actions. Set an Input Definition for a Player or NPC to set how it is controlled by the user.

The Input Definition list is displayed when you select Input Definition on the Define Menu in the Level Editor.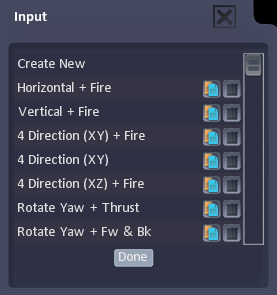 Select a definition to edit it or select Create New to create a new one. You can also

Copy or

Delete an existing definition.

Selecting a new or existing definition will open the Input Definition window: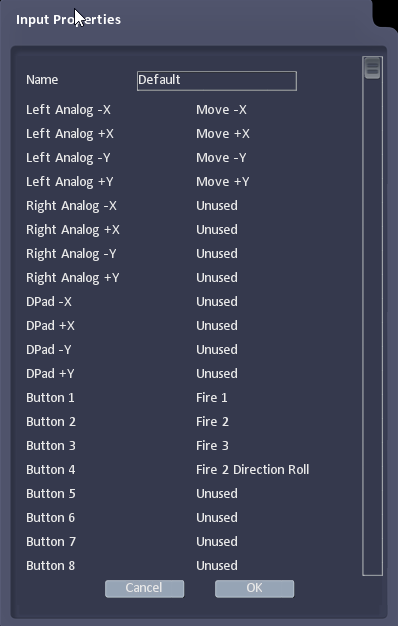 For keyboard/mouse control, you can map these controls to keys/mouse in Project Settings.